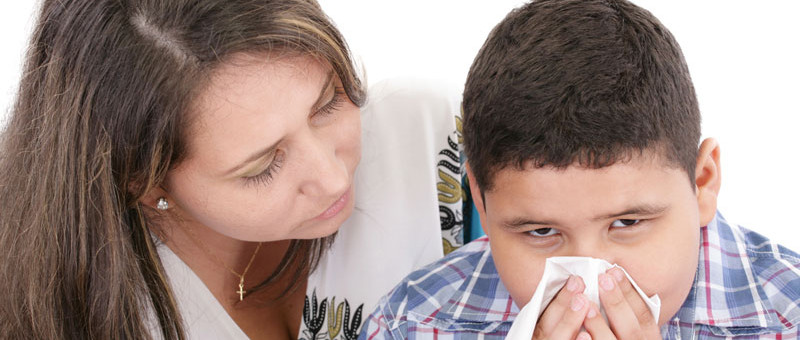 Posted by Dyna MD
On August 20, 2015
0 Comments
Allergies, Allergy Therapy, DynaAllergy, ImmunoTherapy, SLIT
SLIT is an acronym for SubLingual ImmunoTherapy. It is one of three types of allergen immunotherapy, the other two being subcutaneous (shots) and oral. The basic method is to put drops of allergen extracts under the tongue and allow the drops to be absorbed into the body by the blood vessels underneath the tongue. The procedure has been reported in the Journal of the American Medical Association (JAMA) and been rated as moderately effective. The journal reported that the efficacy of the method was higher in children. Additionally, the World Health Organization (WHO) has endorsed SLIT as a safe alternative to subcutaneous injections for allergy treatment.
Because the treatment requires no needles, it is a great alternative for patients who are weary of taking shots. Because the treatment is safe, effective, and long-lasting, patients are more likely to be compliant with the treatment regimen. Administration of SLIT can take place either in the physician's office or at home by the patient. Allergy drops are available directly from your physician's office or you can ask about DynaAllergy drops by visiting their web site at http://dynamd.com/dyna-allergy/.
In April, 2014, the Food and Drug Administration (FDA) authorized the first SLIT drug in the United States to be distributed to the public. While the first dose must be administered in the doctor's office, subsequent treatments can be done at home by the patient. One dose lasts about four months, so a maximum of two or three doses are needed each year.
DynaAllergy offers an in-home solution as well that requires the patient to take two sublingual drops daily in the morning. This small bottle contains a dilution of allergens that are meant to slowly allow the patient to build an immunity to what causes them to be symptomatic. Each month, the dilution becomes slightly stronger so the patient can begin to titrate to a level congruent with the exposure experienced in the environmental setting. After 7 months, a maintenance dose is prescribed and may be used for up to 3 to 5 years if necessary. The goal is to build immunity and allow patients to be discharged off medications that while providing allergy relief, may have unwanted side effects.
For patients considering the SLIT program, it is important to check with your medical insurance provider to be sure they will cover the costs for the entire period of treatment. There are some insurance companies that list SLIT as an "off label" therapy and will not cover any of the costs.
Most people will prefer SLIT as a far better alternative to weekly injections. However, like any medical treatment or drug, not every patient will be able to benefit from the convenience and simplicity of SLIT. Schedule an appointment with your doctor to see if SLIT is an alternative, and get started on it as soon as possible.
For more information, visit DynaAllergy.com or contact@dynamd.com
---
Sources:
American College of Allergy, Asthma & Immunology
http://acaai.org/allergies/treatment/sublingual-immunotherapy-slit
John Hopkins Medicine
http://www.hopkinsmedicine.org/otolaryngology/specialty_areas/sinus_center/sublingual_immunotherapy.html
Wikipedia
https://en.wikipedia.org/wiki/Allergen_immunotherapy
Journal of the American Medical Association
http://jama.jamanetwork.com/article.aspx?articleid=1672214
UpToDate
http://www.uptodate.com/contents/sublingual-immunotherapy-for-allergic-rhinoconjunctivitis-and-asthma