DynaMD
Dynamic Solutions for Today's MD
Who We Are
We are on the constant look out to bring new services and offerings to our client base to better service them and the patients they serve.
We do this in effort to increase patient compliance and care and to help make certain that what is requested or ordered is completed and serviced in the fashion desired by the medical provider.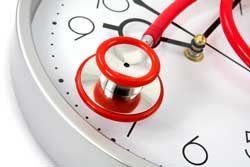 "Working with DynaMD… has been a great experience. They provide a turn-key solution so that my patients can get the medications and pain relief they seek, with minimal impact on my busy staff and team. With operating and managing a busy Orthopedic and Pain practice, having a partner like DynaMD helps stream-line patient care."
Orthopedic Surgeon, Chicago, Illinois

Have a Question? Get in touch.
Have a question? Want to know more about our products and services?
We would love to hear from you –
CONTACT US